News From the Field of Addiction:
From the New York Times
F.D.A. Shift on Painkillers Was Years in the Making
Published: October 27, 2013 

When Heather Dougherty heard the news last week that the Food and Drug Administration had recommended tightening how doctors prescribed the most commonly used narcotic painkillers, she was overjoyed. Fourteen years earlier, her father, Dr. Ronald J. Dougherty, had filed a formal petition urging federal officials to crack down on the drugs.
Jonathan Ernst for The New York Times
Senator Joe Manchin III, Democrat of West Virginia, backed limits on prescription painkillers.
READERS' COMMENTS
"Oh yes. Thank you for keeping my 86 year old father from the ravages of Drug Addiction … I'm sure that made all the difference when he was waiting at the gate for his final Destination Papers."
Dheep', Az
Dr. Dougherty told officials in 1999 that more of the patients turning up at his clinic near Syracuse were addicted to legal narcotics like Vicodin and Lortab that contain the drug hydrocodone than to illegal narcotics like heroin.
Since then, narcotic painkillers, or opioids, have become the most frequently prescribed drugs in the United States and have set off a wave of misuse, abuse and addiction. Experts estimate that more than 100,000 people have died in the last decade from overdoses involving the drugs. For his part, Dr. Dougherty, who foresaw the problem, retired in 2007 and is now 81 and living in a nursing home.
"Too many lives have been ruined," his daughter said.
The story behind the F.D.A.'s turnaround on the pain pills, last Thursday, involved a rare victory by lawmakers from states hard hit by prescription drug abuse over well-financed lobbyists for business and patient groups, one that came during a continuing public health crisis.
For the full article from the New York Times, follow the link.
Half of Children Ages 6 to 19 Exposed to Secondhand Smoke: Study
An analysis of national data shows 53 percent of children ages 6 to 19 have been exposed to secondhand smoke. For children ages 6 to 11, even low levels of secondhand smoke were associated with more missed days of school, sleep disturbances, more wheezing and less physical activity.
"Adolescents may have more sporadic exposure (hanging with friends) compared to younger children who may be more chronically exposed at home," study author Lara Akinbami of the National Center for Health Statistics in Hyattsville, Maryland, told Reuters. She noted other research has indicated that only smoking in one room of the house does not adequately protect children against secondhand smoke.
The findings are published in Academic Pediatrics.
A review of studies published last year found exposure to secondhand smoke increases the risk of wheezing and asthma in children and teens by at least 20 percent.
CMAJ October 15, 2013 First published October 15, 2013, doi:10.1503/cmaj.130295
© 2013 Canadian Medical Association or its licensors
All editorial matter in CMAJ represents the opinions of the authors and not necessarily those of the Canadian Medical Association.
Abstract
Background: Although injection drug use is known to result in a range of health-related harms, including transmission of HIV and fatal overdose, little is known about the possible role of synthetic drugs in injection initiation. We sought to determine the effect of crystal methamphetamine use on risk of injection initiation among street-involved youth in a Canadian setting.
Methods: We used Cox regression analyses to identify predictors of injection initiation among injection-naive street-involved youth enrolled in the At-Risk Youth Study, a prospective cohort study of street-involved youth in Vancouver, British Columbia. Data on circumstances of first injection were also obtained.
Results: Between October 2005 and November 2010, a total of 395 drug injection–naive, street-involved youth provided 1434 observations, with 64 (16.2%) participants initiating injection drug use during the follow-up period, for a cumulative incidence of 21.7 (95% confidence interval [CI] 1.7–41.7) per 100 person-years. In multivariable analysis, recent noninjection use of crystal methamphetamine was positively associated with subsequent injection initiation (adjusted hazard ratio 1.93, 95% CI 1.31–2.85). The drug of first injection was most commonly reported as crystal methamphetamine (14/31 [45%]).
Interpretation: Noninjection use of crystal methamphetamine predicted subsequent injection initiation, and crystal methamphetamine was the most commonly used drug at the time of first injection. Evidence-based strategies to prevent transition to injection drug use among crystal methamphetamine users are urgently needed.
Commentary: Quality Care for Adolescents, a Consumer Guide to Treatment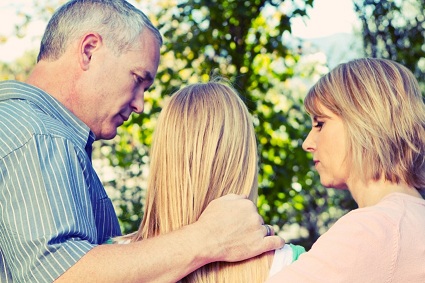 "As we recognize the significance of recovery this month and head toward implementation of the evolving Affordable Care Act and Parity legislation, we have more opportunities than ever to improve the adolescent substance abuse treatment system, and consequently, the lives of the next generation of Americans. Because treatment for adolescent substance use disorder is most effective when it is of high quality and when evidence-based treatments and practices (EBTs/EBPs) are delivered well, the Treatment Research Institute is contributing to promoting such practices by employing a consumer guide approach to measuring, reporting on (and ultimately improving) the quality of adolescent substance abuse treatment. Consumer Guides, as we know them, offer comparable information on features such as relevance, quality and value which can inform and direct a consumer's purchase, but equally, and perhaps more importantly, can improve the service marketplace. This approach offers transparency for measurable quality indicators and reports on the availability of such within specific treatment programs. Consumers can make informed choices by selecting programs that offer elements a teenager needs. Programs can advocate for dollars to support EBPs they cannot offer due to budget constraints, and purchasers can see areas where funding limits should be reconsidered. In this way, more stakeholders can contribute to treatment improvements.
We have systematically identified 10 key elements with 67 corresponding components of effective adolescent substance abuse treatment programs. By conducting literature reviews and commissioning panels of scientific experts, practitioners and parents, we built the Consumer Guide1 to improve upon and advance the seminal work of Drug Strategies2."
From SMART Recovery
The Overcoming Addictions Webcourse is a confidential and interactive web-based course that can help you achieve and maintain abstinence from addictions using SMART's 4-Point Program.  The program has parallel but separate modules for addiction recovery from alcohol, marijuana, opioids, stimulants and compulsive gambling. Details and registration information for this newly released webcourse are available here.